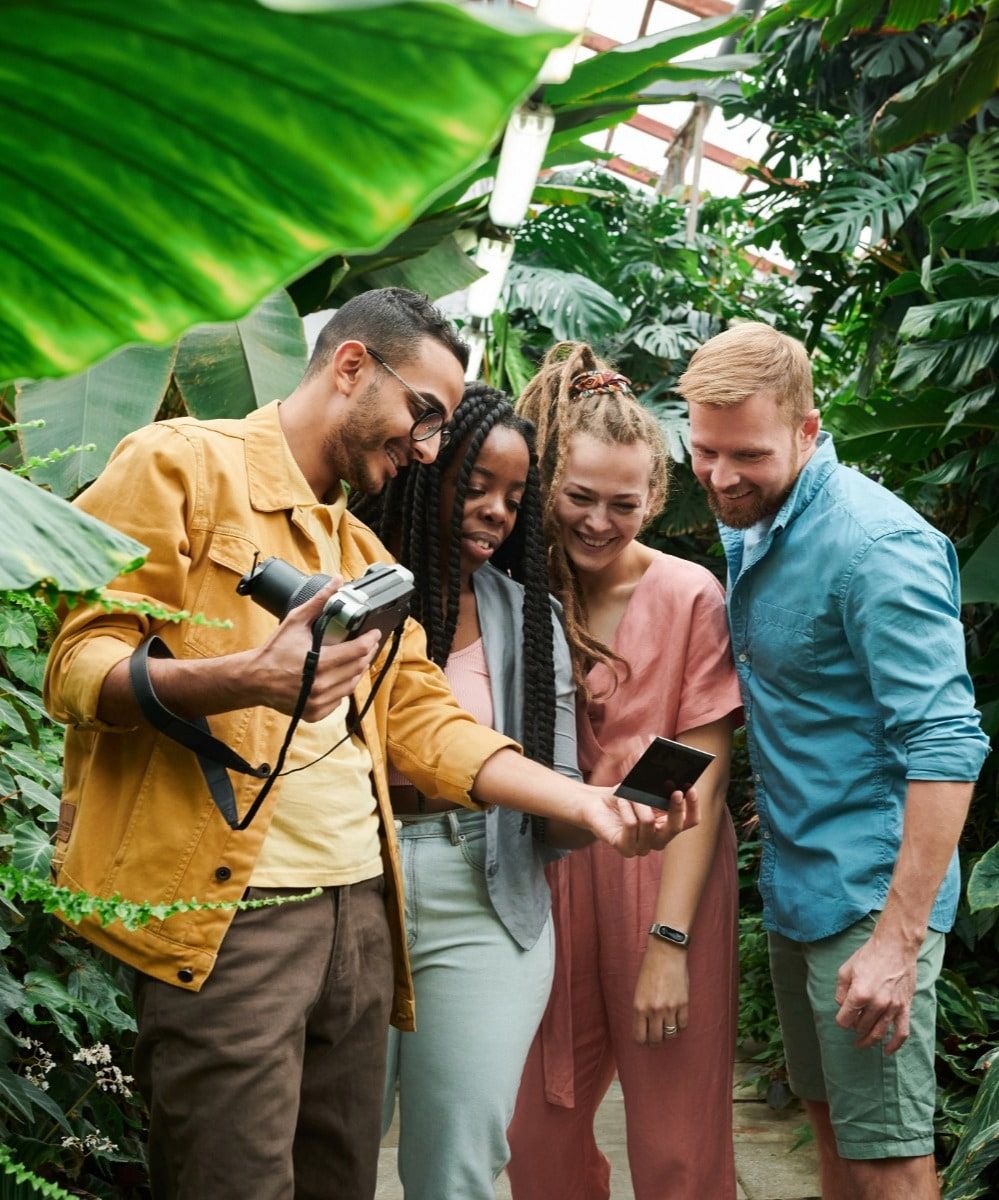 SKIP THE JOB POSTING. LET US RECRUIT FOR YOU.
Whether you're looking to hire a skilled freelancer or a perfect-fit full-time employee, our specialized recruiters make the process easy. 24 Seven is a high-touch recruitment agency with endless talent connections in the creative, marketing, and technology sectors. Our recruiters actively pipeline for today's hottest digital jobs so they can quickly match you with pre-vetted talent.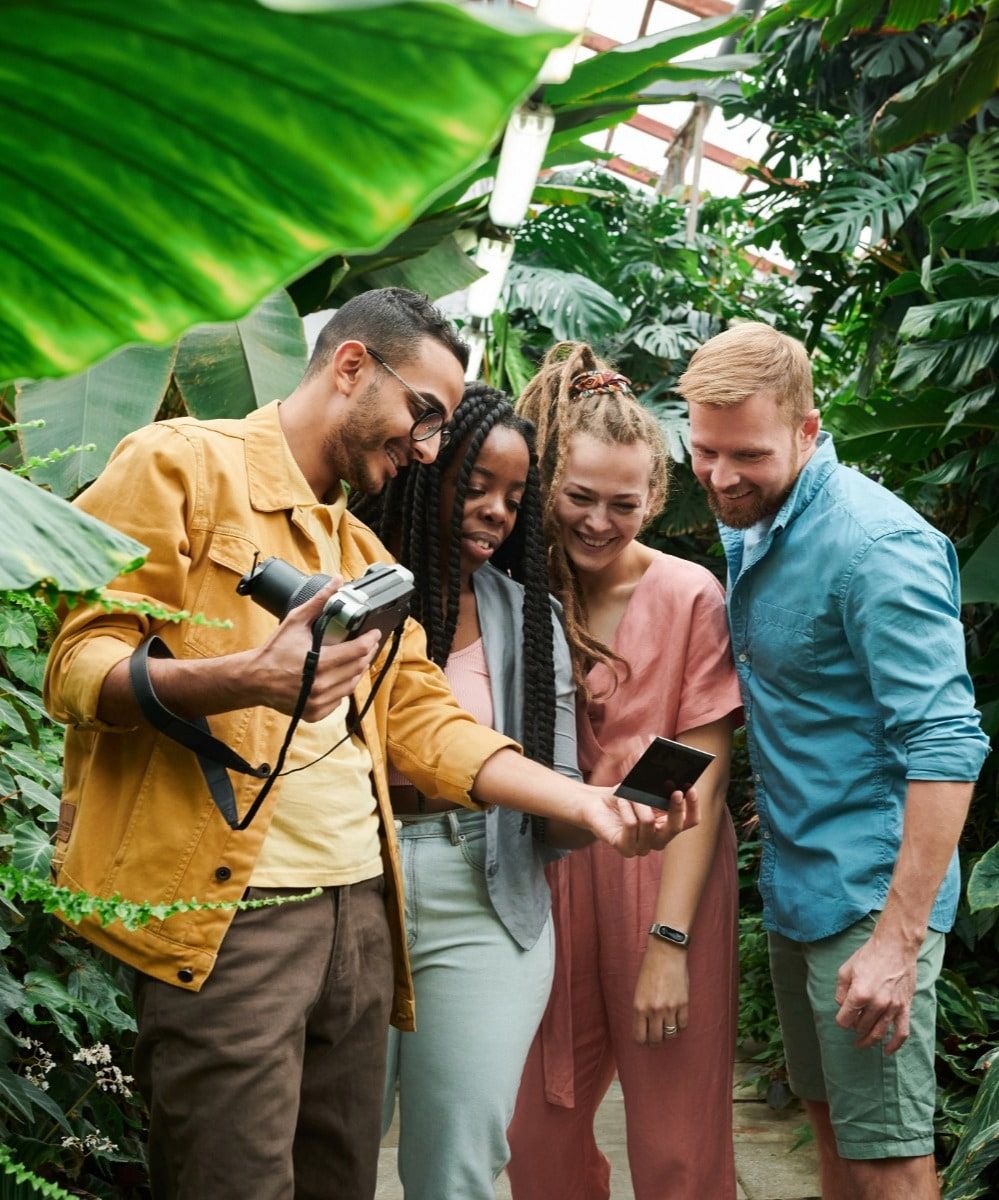 ​
HIRE TALENT NOW
Reach out today to get paired with a dedicated recruitment team.
​
​
WE MAKE HIRING FREELANCERS AND FULL-TIME EMPLOYEES EASY
Company success hinges on the people driving your business. Count on us to deliver the talent you need to keep your business moving forward.
1

Freelance

2

Temp-to-perm

Finding it difficult to find a candidate for a hard to fill role or really like the look of a candidate's experience but are unsure they will fit into the team dynamic? Adopt the "try before you buy" mentality to hiring. Take on one of our expert creative, digital, or marketing candidates freelancers, then offer them a full-time position when things work out. And trust us, they will. Having a great cultural fit is just as important as hiring someone with the right skillset.

3

Full-time

We're not just a freelance recruitment agency. As a full-service creative recruitment agency, we can also assist with your full time hiring needs . Apply our Total Talent Formula: This enables you to hire one of our talented freelancers for a short term basis while we work on placing your full-time hire. Our expansive network of digital freelancers enables us to build strong relationships with passive candidates you'll never find through a job board or other digital recruitment agencies.
WHAT OUR CLIENTS ARE SAYING
As one of our clients, you'll be assigned a dedicated recruitment team that will get to know your business and unique hiring needs before matching you to pre-vetted candidates. Our recruiters are with you through every step of the process, from identifying and interviewing to offer extension and onboarding.
Quality of service provided by recruitment agency
Check out our content library for tips on securing top creative and marketing professionals, hiring expert freelancers, creating enticing benefits plans, and more. Talent insight is hiring power.
FEATURED RECRUITER
Allison DiSiena

Vice President of Recruitment
​
AN INCLUSIVE APPROACH TO HIRING
Our DEI mission extends to helping clients advance their workplace diversity through equitable sourcing, recruiting and hiring practices. We identify, recruit, and secure the best-qualified candidates regardless of gender, race, religious beliefs, and sexual orientation. We are committed to expanding our sources of diversity candidates, which includes partnering with advocacy groups for BIPOC, job seekers with disabilities, and veterans. And, as we improve our own anti-bias track record, we advise clients on strategies to achieve a bias-free, inclusive workplace.
​
GOT QUESTIONS? WE'VE GOT ANSWERS
Frequently Asked Questions (FAQ)
I'm a client looking to make a hire, how does this work?? --- The first step is to get in touch with us! Fill out the Find Talent form on our website and a member of our recruitment team will be in touch ASAP to get to know your hiring goals. We'll work collaboratively to find exactly what you're looking for in a full-time or freelance hire. Our recruiters handle everything from screening and interviewing to offer negotiation and onboarding.

Are your candidates set up to work from home?? --- Yes! We specialize in creative, marketing, digital and technology talent and 100% of our freelancers are fully equipped to work wherever and whenever projects require. From full-time experts to niche freelance marketers and creatives, our network of highly-skilled specialists can hit the ground running and add value right away.

How quickly can a freelancer start?? --- When working with 24 Seven, you can hire a freelancer to start immediately. If you need great talent right away, fill out ourFind Talent form and a member of our team will be in touch right away so we can discuss exactly what it is you're looking for. We'll ensure we have freelance candidates to present to you who are ready to hit the ground running.​

What roles do you hire for?? --- 24 Seven is a recruitment agency specializing in marketing, creative, technology, and digital and talent. Our recruiters are experts at identifying in-demand full-time and freelance candidates with highly sought after skillsets and pairing them to your open role. With 20+ years of recruitment experience, we help today's top companies and emerging brands build their digital teams.

What benefits does 24 Seven offer to freelance hires?? --- We know how important benefits are to the employee experience so 24 Seven is dedicated to providing freelance employees with a comprehensive benefits program. Dental Plan, Vision Care, Eyewear Discount Program, and Hospital Indemnity plan are offered within 30 days of hire. 24 Seven offers all eligible employees a health insurance plan that meets the Affordable Care Act (ACA) requirements which means that they cover all required services and your share of the cost is within the limits set by the ACA. Time-off benefits and 401(k) with company match for eligible employees are also offered.

If I like my freelancer, am I allowed to hire that person full-time?? --- At 24 Seven, you have the ability to convert your freelancer to a full-time employee. If you would like to bring your freelance hire on full-time, reach out directly to your point of contact here at 24 Seven, and our recruitment team will get the process started.

How much does it cost to work with 24 Seven?? --- When you work with our 24 Seven recruiters, the cost of making a full-time or freelance hire varies based on several factors, such as the role, experience level needed, skills etc. To get the process started, fill out our Find Talent request form and a member of our team will be in touch ASAP to understand your needs and what you're looking for. Our recruitment agency team will work with you to determine a recruitment budget that's feasible for you based on the current job market.