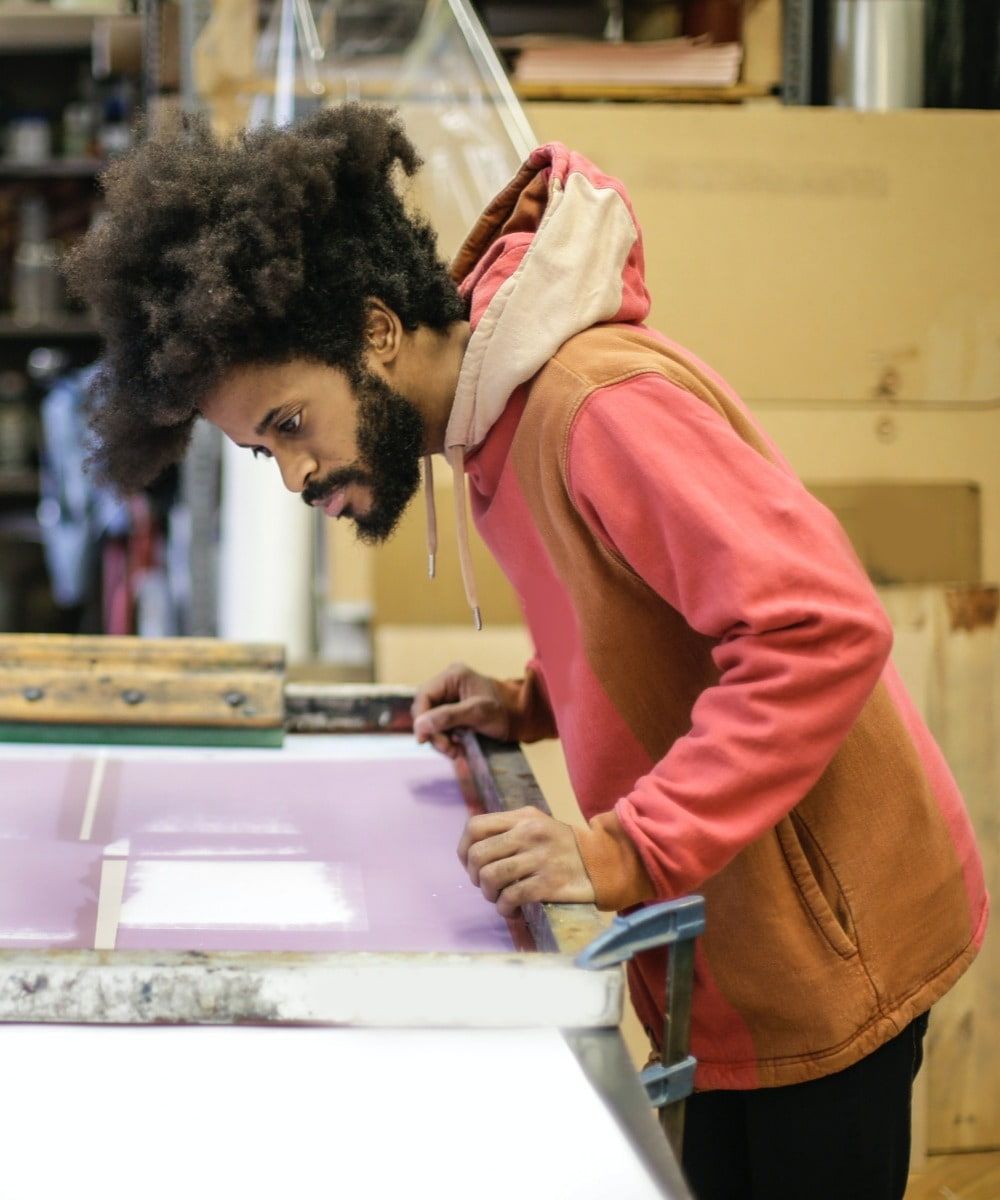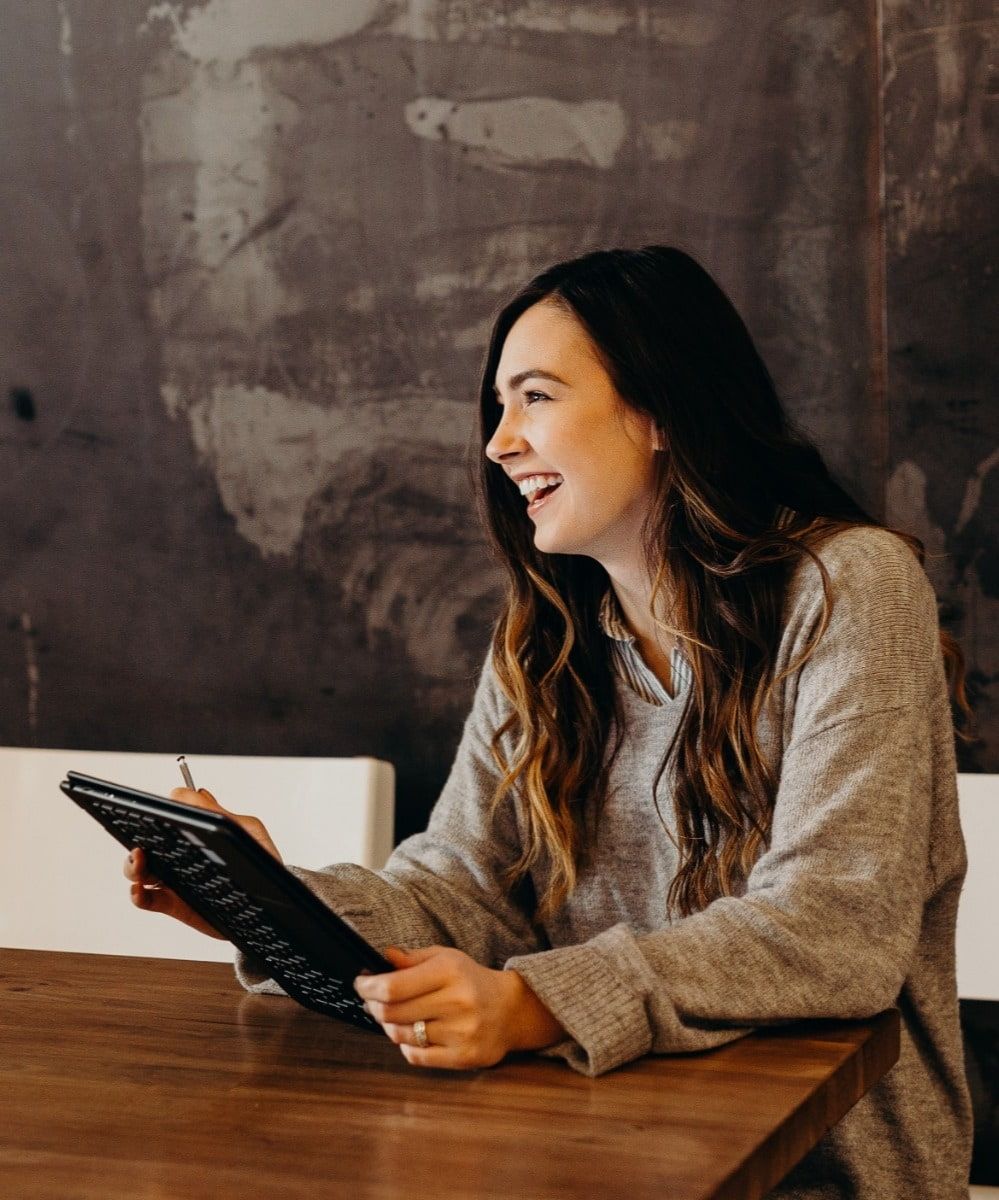 STOP DREADING MONDAYS. DREAM JOBS EXIST. LET'S FIND YOURS.
Want to work for today's top companies? ​Start your job search now. Whether you're looking for marketing jobs, creative or tech, our specialized recruiters are connected to today's top brands and emerging startups. Our recruiters hire for both full-time and freelance jobs, in-office and remote.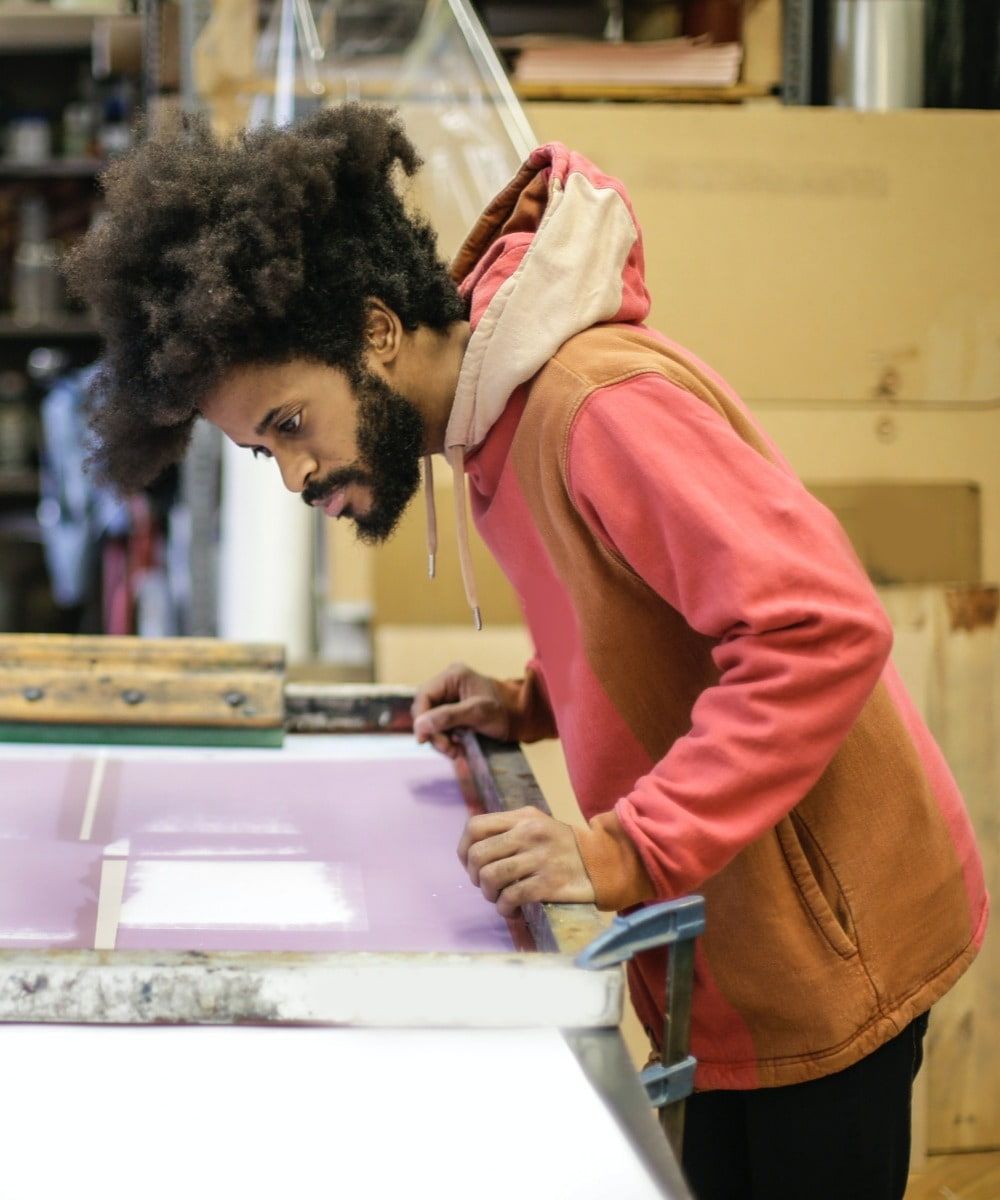 THE BENEFITS OF WORKING WITH A RECRUITER
Find out why thousands of freelancers and full-time candidates have chosen to work with 24 Seven to land their next job.
We do the legwork for you

At 24 Seven, our recruiters are with you through the entire job search process. First, we get to know you and what you're looking for in your next job through an initial screen and an in-person or video interview. We then work to match you to full-time or freelance job opportunities that look like a good fit. Once we find the perfect role for you and you nail the interview, we communicate and negotiate with the client on your behalf to help you land the job!

Tap into a bigger & better network

Our recruiters are connected to the hottest brands and agencies and have an infinite network of potential employers to tap into. They know about open searches before they're even posted, so you'll gain access to exclusive job opportunities and up-and-coming brands. 24 Seven representation elevates you above the competition and will move your resume to the top of the stack.


Free Career Guidance

Our full-time and freelance recruiters have their fingers on the pulse of the job market and can help steer you in the direction of the best possible career move. Working with a 24 Seven recruiter is a completely free resource and our team can help you navigate your career journey. Whether you want to make a career pivot, change industries, or are looking for more growth opportunities, our recruiters will coach you through your options and find what makes the most sense for your goals.

LET'S FIND YOUR DREAM JOB!

Ready to start your search? Whether you're looking for creative, tech or marketing job opportunities, our team is ready to help you find a role that ticks all the boxes. Sign up now to get started.
JOIN OUR COMMUNITY
When you register with 24 Seven you'll become a member of our esteemed community and gain access to invaluable career guidance, exclusive networking connections, professional development resources, and tons of useful content. Most importantly, you'll get matched with recruiters who can place you in a freelance job you love or find you the perfect full-time opportunity.
Candidate interest in working with 24 Seven again
How can you get hired today? What skills are trending? Whether you're looking for a remote position or in-person role, gain insights to advance your career. Check out our blog for all the insider tips from our full-time and freelance recruiters.
FEATURED RECRUITER
Kate Sweeney

Account Management Leader
​
GOT QUESTIONS? WE'VE GOT ANSWERS
Frequently Asked Questions (FAQ)
What's the benefit of signing up on the website and what's involved?? --- It's simple, really: registering on the website gives you access to our exclusive, continuously updated pool of world-class job opportunities. You'll also get access to information and resources only available to the 24 Seven Community: things like insights on how to get hired today, what marketing jobs are trending, exciting training opportunities near you, and much more.

Who should register?? --- If you're interested in full-time or freelance job opportunities with some of the most exciting brands on the planet, we want your application. We service virtually every creative industry, including Marketing, Creative, Digital, Tech E-commerce, Fashion, Retail, and Beauty.

What happens when I work with 24 Seven?? --- 24 Seven isn't just another recruitment agency. Our freelance recruiters are genuine industry insiders with a deep knowledge of the field they're serving. We consider talent, skill requirements, and soft factors like culture when pairing you with a creative or marketing job, and we give you up-to-the-minute information on the most in-demand skills, tactics, and interview tips. In short, 24 Seven connects you to the best freelance jobs and full-time creative opportunities with world-class brands, then we help you prepare for your interview and exceed expectations so you can get hired today.

Will my registration be kept confidential?? --- 100%. We value your privacy, and only our internal team has access to our talent database. Oh, and don't worry – we'll always ask your permission before sending your info or resume to an interested employer.

What if there's no 24 Seven office in my city?? --- While we're constantly expanding, no one can be everywhere at once – but fear not. We conduct remote meetings and interviews via phone or video conference, so there's still an opportunity to find the perfect freelance job with 24 Seven.

Do you offer remote work options?? --- Whether you're looking for a freelance job or a full-time position we have plenty of remote work options across industries and specialties. Check out our jobs on our website as it's regularly updated with all of our current full-time openings and freelance opportunities. Just because a job doesn't indicate that it's remote doesn't mean that it won't have flexibility so the best bet is to apply to the ones that seem like the best fit. A recruiter will contact you if you're a match and from there you can discuss the details.

I want to be considered for one of the jobs on your site, what should I do?? --- First things first: register on our website. After registering, a member of our recruitment agency will reach out directly to set up a time to chat about your background and what opportunities might be a good fit. If it looks good, we'll schedule a time for you to meet with one of our full-time or freelance recruiters. Regardless, registering lets you view the exclusive freelance jobs posted to our job board, and once your account is set up, you can apply directly to anything you think you'd be a match for.

I applied to one of the jobs on your site. Now what?? --- 24 Seven receives a high volume of applicants for every job posted. When our clients come to us looking to hire freelancers or full-time candidates, they're typically looking for someone with very specific experience and skills. It's possible your background didn't match all of our client's specifications. Regardless of the reason, we recommend not getting discouraged! We post new jobs daily across various fields and encourage you to apply to any job, freelance or full-time, you feel you'd be a strong fit for.

Does 24 Seven have a referral program?? --- If you refer someone who ends up being a good fit and meets our referral requirements, you'll take home an extra $200 as our gesture of thanks. Remember we fill positions in Marketing, Digital, Creative, Tech, Fashion, Retail, and Beauty. Think you know someone who'd be a great fit? Send your referrals to referral@24seveninc.com.