​There's nothing quite like finding a perfect pair of jeans. Slipping into a pair that fits flawlessly – from the rise to the hem – is akin to discovering the pot of gold at the end of the rainbow. And you can credit the technical designer for making that ideal fit possible.
As such, finding a highly skilled technical designer to join your team is critically important, not just because they can make a shopper's perfect-fitting jeans dream a reality, but because of their work to ensure all garments and apparel fit correctly.
Looking to hire a technical designer?
WHAT DOES A TECHNICAL DESIGNER DO?
These fashion industry experts bridge the gap between design and production teams. So once a design is finalized, technical designers translate the concept into technical specifications that manufacturers can easily understand and execute. Their work includes creating detailed technical sketches, developing patterns, conducting fittings and quality checks, and providing guidance on fabric selection and construction techniques.
HOW TO WRITE A TECHNICAL DESIGNER JOB DESCRIPTION
When crafting a job description for a technical designer, you'll want to provide candidates with a clear and comprehensive overview of the job, responsibilities, and experience desired. A well-thought-out and easy-to-read job description is key to attracting qualified candidates.
The core responsibilities of a technical designer might include the following:
Translate design concepts into detailed technical specifications and sketches

Collaborate with fashion designers to ensure designs are feasible and can be successfully manufactured

Develop and create accurate patterns for garments, considering factors such as fit, construction, and production methods

Conduct thorough quality checks on garments to ensure they meet specified standards and address any issues or discrepancies

Provide guidance and support to manufacturers regarding garment construction techniques, fabric selection, and production processes

Maintain accurate and detailed documentation of technical specifications, patterns, and revisions

Collaborate with suppliers and vendors to source materials and trims that align with design requirements and quality standards
While skills and experience may vary based on the seniority of the design position you're hiring for, the following are some basic requirements to consider including:
Experience working in the fashion or apparel industry, preferably in a technical design role

Bachelor's degree in fashion design, apparel engineering, or a related field

Strong proficiency in garment construction and patternmaking techniques

Knowledge of industry-standard design software and tools such as Adobe Illustrator and Microsoft Excel

Ability to translate design concepts into detailed technical specifications and sketches

Experience conducting fittings and making necessary adjustments to patterns for optimal fit

Familiarity with different fabrics and their suitability for specific designs

Understanding of manufacturing processes and ability to guide production teams

Attention to detail and ability to maintain high standards of quality control

Excellent problem-solving skills and the ability to address design challenges effectively

Strong communication and collaboration skills to work effectively with cross-functional teams

Up-to-date knowledge of industry trends, emerging technologies, and advancements in garment manufacturing

Strong organizational skills and ability to manage multiple projects and deadlines simultaneously
INTERVIEW QUESTIONS TO ASK TECHNICAL DESIGNER CANDIDATES
When it comes time for the interview process, you'll want to create a list of questions to help you better assess the candidate's hard and soft skills and get a better feel for their working style.
Some interview questions to consider asking include:
Can you walk us through your experience translating design concepts into technical specifications? Provide examples of how you have successfully executed this process in previous roles.

How do you ensure that the garments you develop meet quality and fit standards? Describe your approach to conducting fittings and making necessary adjustments.

Can you discuss your experience in patternmaking and garment construction techniques? Explain how you have applied your knowledge and skills in these areas to develop successful garments.

Give an example of when you faced a design challenge or encountered an issue during development. How did you approach and resolve the situation?

How do you stay updated on industry trends and advancements in manufacturing techniques? Describe how you incorporate new knowledge and innovative approaches into your work.

Communication and collaboration are vital in the role of a technical designer. Share an experience when you effectively worked with cross-functional teams, such as pattern makers or production teams, to bring a design to fruition.

Can you describe when you had to balance creative design elements with technical limitations or constraints? How did you find a solution that met both aesthetic and technical requirements?

Attention to detail is critical in ensuring garment quality. How do you approach quality control, and what steps do you take to identify and address potential issues before production?
OFFER A COMPETITIVE TECHNICAL DESIGNER SALARY
Given the importance of this position, you'll want to be ready to offer a competitive technical designer salary once you find the best candidate for your specific needs. According to our latest Salary Guide, based on national industry averages and internal compensation data, the salary range for a technical designer is $90,000 to $155,000.
HOW 24 SEVEN CAN HELP YOU HIRE A TECHNICAL DESIGNER
The team at 24 Seven specializes in finding clients the candidates they need in the fashion, beauty, retail, marketing, creative, and digital sectors.
We have access to a vast network of full-time and freelance technical designers ready to help your organization move its business forward.
Contact our team today, and let's find your next technical designer!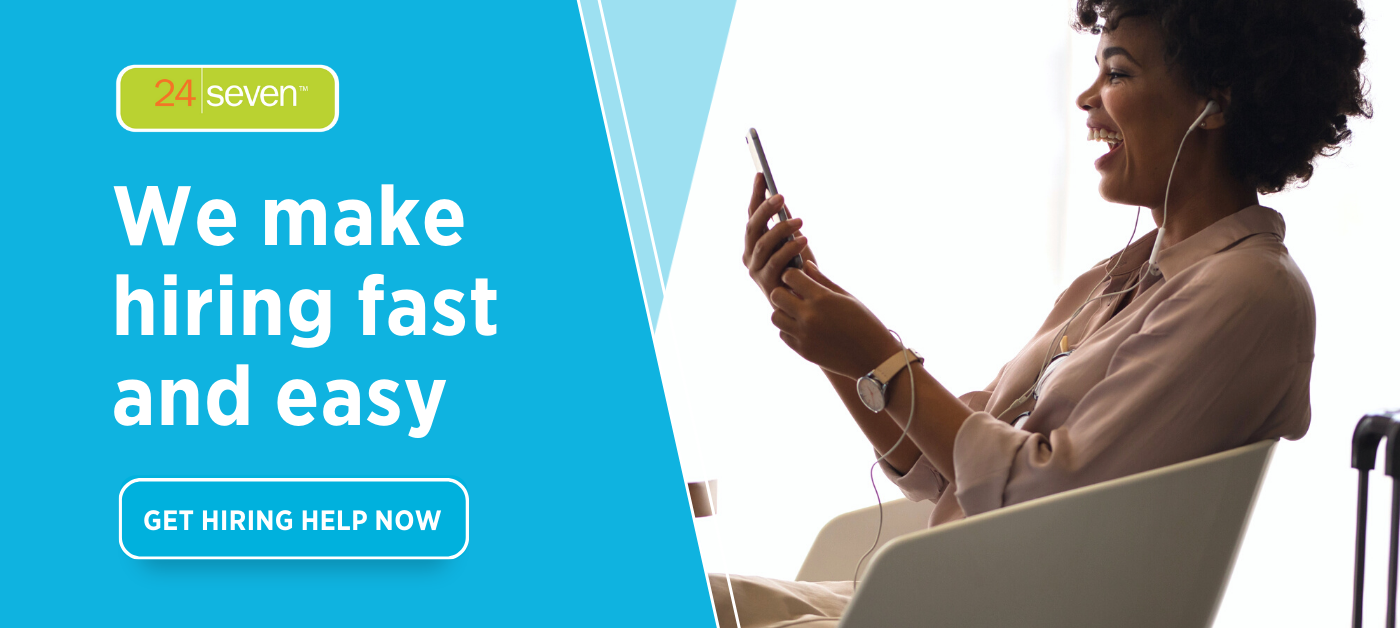 ​